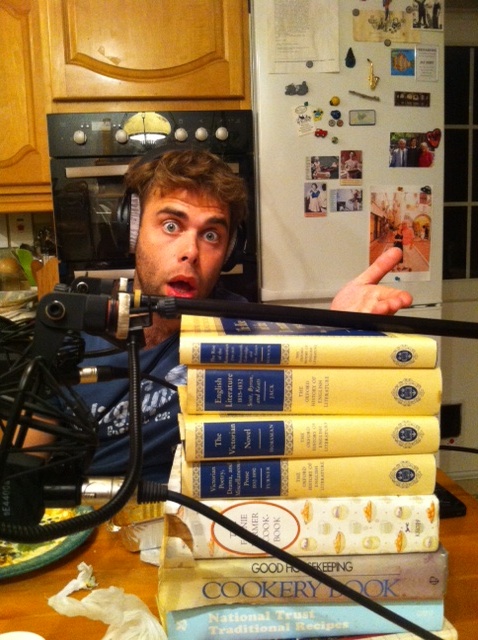 Finally gang - the moment you've all not realised you were waiting for is finally here.
Yes - Rob and I did it, we made the leap, we jumped off the cliff, and went home to our parents house where we recorded a podcast.
Here is what blurb I wrote about it:
In this podcast, siblings Rob and Rachael Castell get together over some Indian food to discuss Brad Pitt's face, Carey Mulligan's eyebrows, Vergil and Homer, Madonna, and the complex beauty of the English language. It gets very silly in places and very adroit in others.
Recording it made us laugh very much, and we wish it to do the same for you. You may also learn whether perplexion is a word and other handy tidbits of informations like that.
Yes.
x
You can listen to it below or access it at: http://podcastell.podomatic.com/ Please do so.
I thank you.