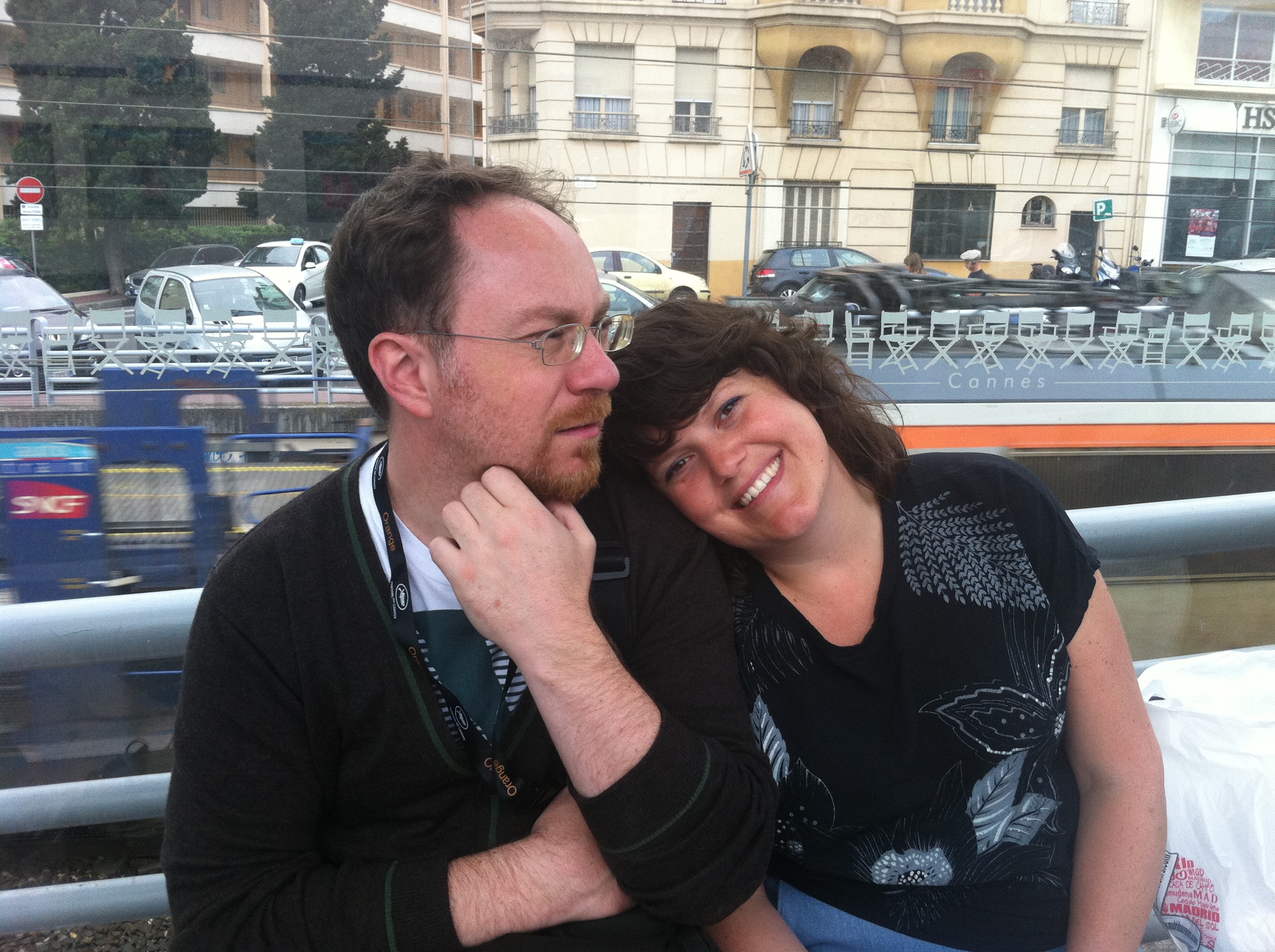 Taking a metaphysical axe to the proverbial forest and the trees: how once again my grandma inspires me, and I get to pitch The Congo Project to a panel of 'industry professionals' and a room full of people in Cannes.
Sometimes the enormity of the task in hand is overwhelming. It can feel like the proverbial forest and its individual yet often indistinguishable trees have been swallowed at some point and are growing into a tangled mess somewhere deep in my stomach, branches clambering their way up into the back of my throat. Sounds dramatic – apologies – but it's true. [It's the same way I feel sometimes before I sit down to write the 20 blogs I've been planning and haven't yet had the time to write – for reference see the last 20 blogs I haven't yet written.] However, sometimes, I guess you have to take a sort of metaphysical axe to thriving – if metaphoric – wood, and just "get on with it mate". This was my grandma's motto, and I can't count the times that it has propelled me forward in times just like this. After all, what right do I have to excuse myself from action because of some weird pretend bonsai in my brain. So, having offered myself some excuses ("it's too late, I'm traveling, I'm in Cannes I need to organize my meetings" etc.), I finally sat down to fill in the Imaginox pitching competition (
http://www.imaginox.co.uk/news/1574
) application form. (I don't know how helpful it is, but I've included it here fyi). It took me a few hours, prompted me to update my trailer and the Congo website (
thecongoproject
), refreshed my vision, made me cut down and reword some of my text for the better, oh – and resulted in my being one of three selected 'winners' to pitch to said panel and said room full of people, gaining invaluable feedback, contacts, pitching experience (this was my first public pitch).* It also renewed my confidence in the project, gave me insight into which elements were unclear or needed redressing, and guided me towards the necessary conclusion that I need some more definite outcomes for the work that we are about to do. Not just that we will 'mobilise' or 'empower' audiences, but that I understand the power of film to equip the viewer with information, insight and vision for a better future, and the steps required to make that a reality. Work which begins now – as much with my own research as with anything else. I need to understand exactly what actions in the real world I want to see resulting from this work. Changes in consumer behavior? Yes. Changes in the way businesses gain energy and resources? Yes. Changes in the way the rainforests are regulated and protected? Well, yes – let's think big! One of the core pieces of feedback I received from the panel was that I need to initiate my relationships with the people who are already doing the work now; to learn from them and work with them, to reach out to their members. Great stuff. I'll document all this too as it happens. Finally though, one of the best outcomes of the whole experience was in meeting my inspiring co-pitchers, Alex Boden and Caroline Gerdolle whose projects – The Holding (
www.theholding-movie.co.uk
) and Animals respectively – are now working models for my own thoughts, and whose company I adored and hope to continue enjoying! Hello guys! -----*A huge thank you here to Ruth Barnes, Elizabeth Alker and especially Jason Phipps (Ruth and Jason are in the photo above) who listened to me practice the pitch and gave me some fantastic feedback. You guys rock!